Truth as a Weapon
Radio Free Europe and Radio Liberty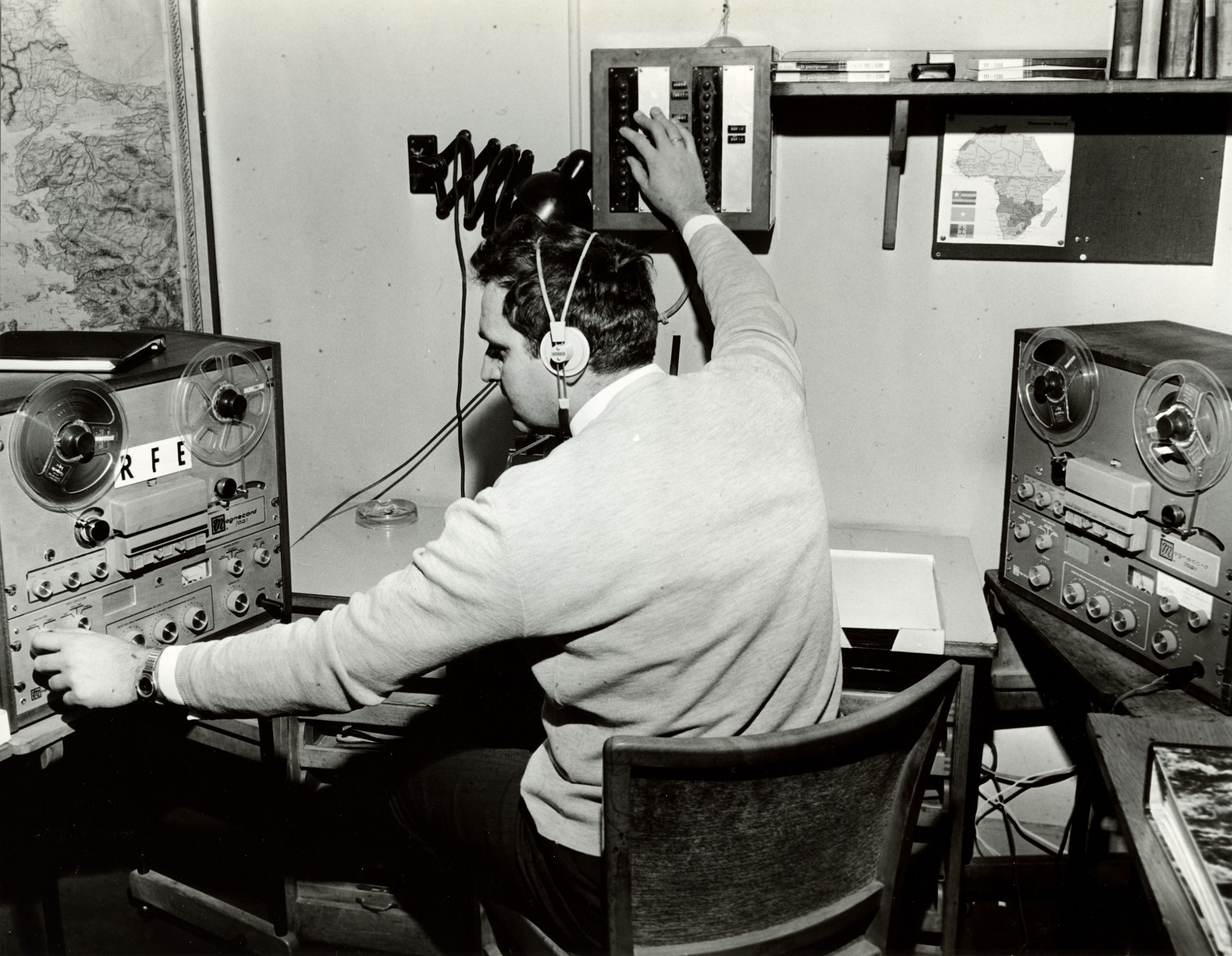 The Radio Free Europe Research and Analysis Department at work, n.d. Radio Free Europe/Radio Liberty Corporate Records, Hoover Institution Archives
The Radio Free Europe Research and Analysis Department at work, n.d. Radio Free Europe/Radio Liberty Corporate Records, Hoover Institution Archives
"The durability of free speech and free press rests on the simple concept that it search for the truth and tell the truth… Free expression will not survive if it be used to stir malice in the minds of men. It will not survive if it be used to exploit hate."
Herbert Hoover, "Free Speech and Free Press" speech, November 8, 1937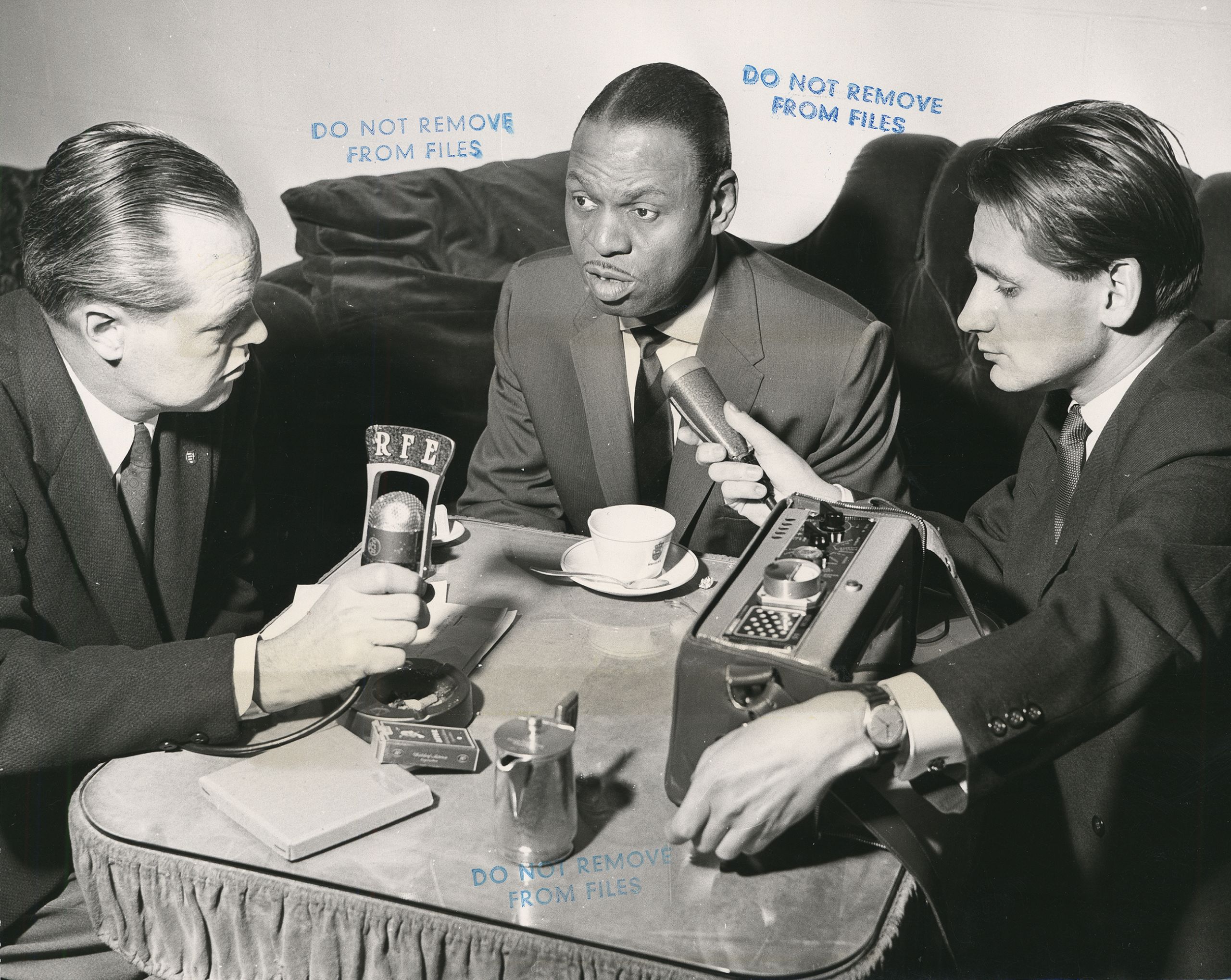 Earl "Fatha" Hines being interviewed by Bill Danch and Geza Ekecs, n.d. Radio Free Europe/Radio Liberty Corporate Records, Hoover Institution Archives
Earl "Fatha" Hines being interviewed by Bill Danch and Geza Ekecs, n.d. Radio Free Europe/Radio Liberty Corporate Records, Hoover Institution Archives
In his speech at the dedication of Hoover Tower in June 1941, Herbert Hoover emphasized the role of propaganda in igniting and fueling the First World War. "Here lies the proof which comes with retrospect," Hoover remarked about the documents housed in the Tower "that propaganda moves by tainting of facts, suppressing the facts, by synthetic facts, as well as perversion of facts. Here is the proof of organized promotion of hate, fear, and dissension."
Propaganda in various forms—posters, handbills, pamphlets, and other such fugitive documents—remains a specialty of the Hoover Library & Archives, most famously in its vast collection of political posters. Hoover and his institution's enduring dedication to the search for truth is epitomized by its acquisition of the archives of Radio Free Europe and Radio Liberty. These collections document how a stalwart defense of the truth helped bring down the Soviet Communist empire.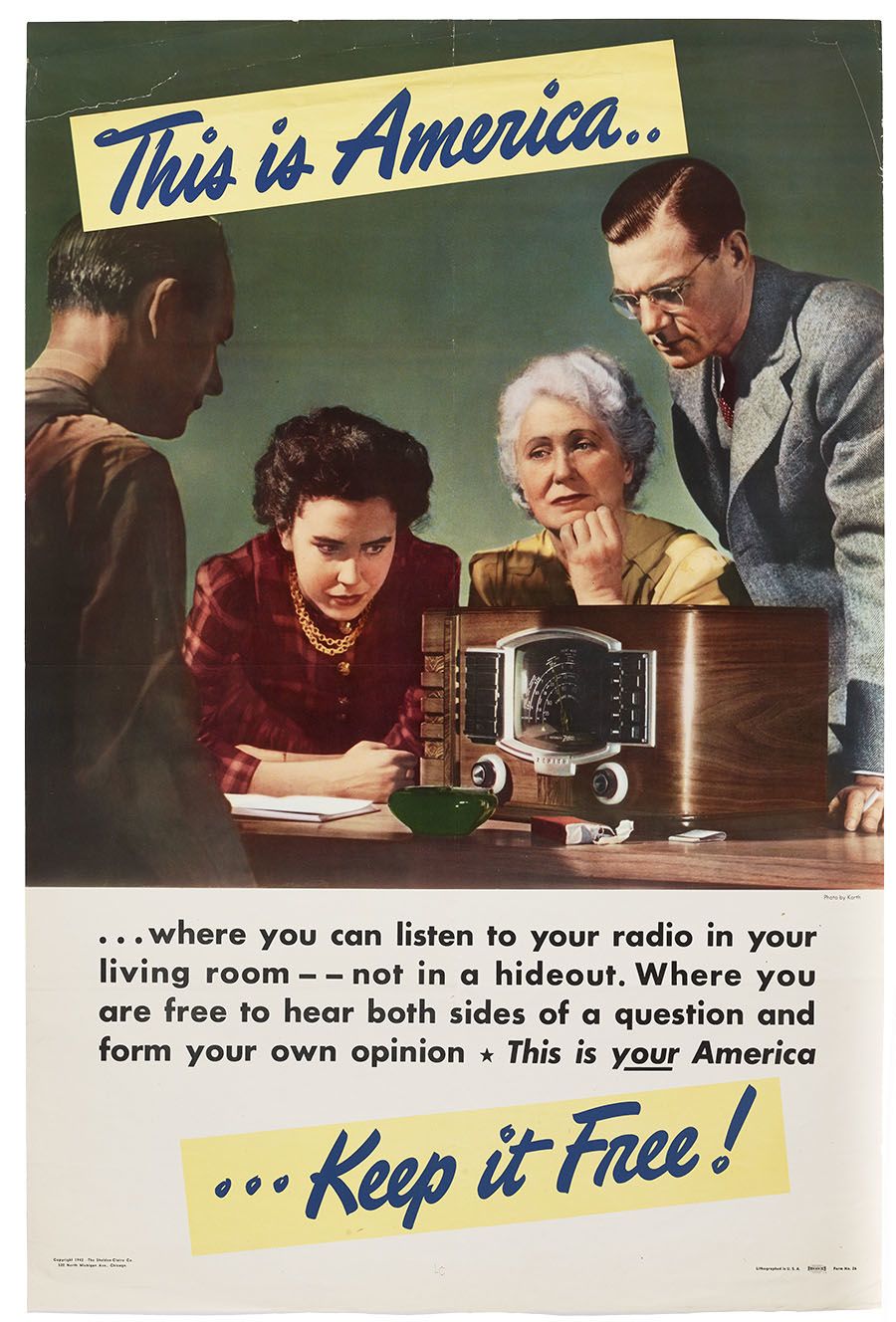 Radio Free Europe and the Crusade for Freedom, n.d. Pamphlet Collection, Hoover Institution Library
Radio Free Europe and the Crusade for Freedom, n.d. Pamphlet Collection, Hoover Institution Library
A Contest of Ideas
The Cold War was fundamentally a contest of ideas. One way the West waged that contest was through Radio Free Europe and Radio Liberty (RFE/RL), which broadcast news and features from Munich to the nations behind the Iron Curtain starting in the early 1950s.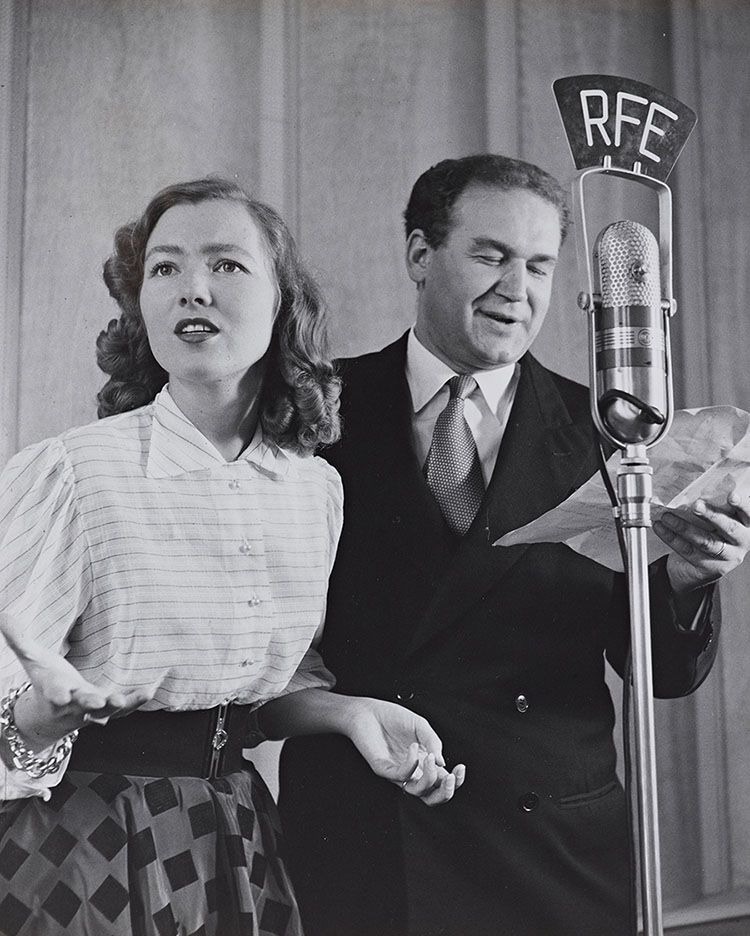 Radio Free Europe broadcast to the Soviet satellite states, while Radio Liberty broadcast to the USSR; both offered alternatives to the highly censored programming of the Eastern Bloc. Despite continual Soviet jamming, threats to their funding, and a Communist-sponsored terrorist attack at Munich headquarters in 1981, RFE/RL continued their broadcasts through the revolutionary year 1989 and the break-up of the Soviet Union two years later.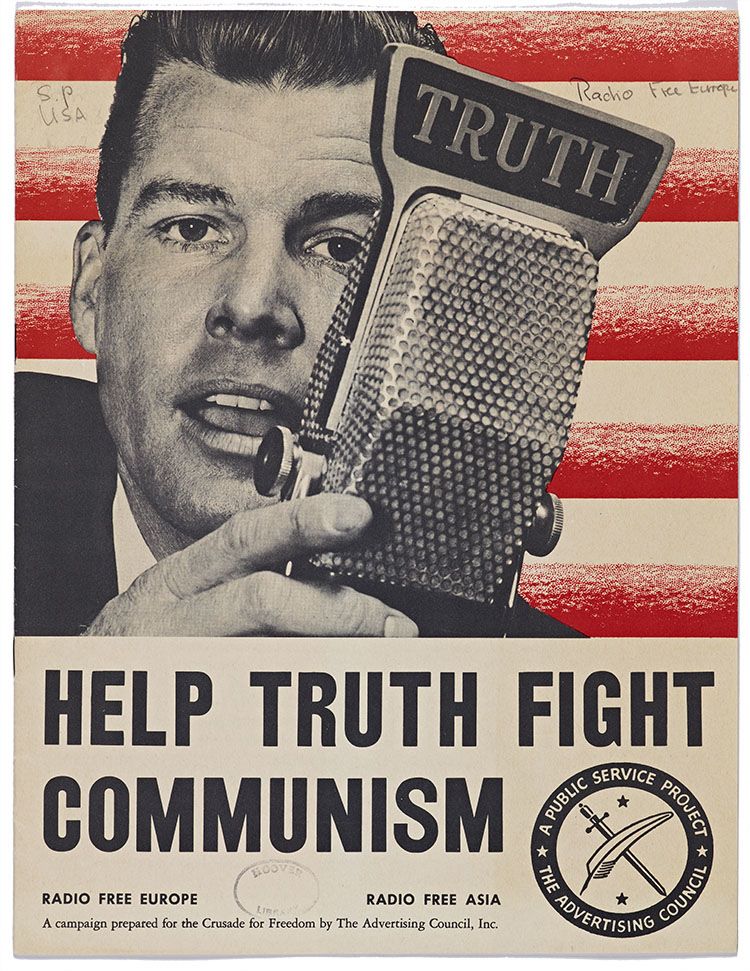 Help Truth Fight Communism, The Advertising Council, Inc., 1951. Pamphlet Collection, Hoover Institution Library
The immense collection of documents and sound recordings provides scholars with an extraordinarily rich record of the personalities, events, and developments inside the Eastern Bloc during the Cold War and the years of transition to democracy.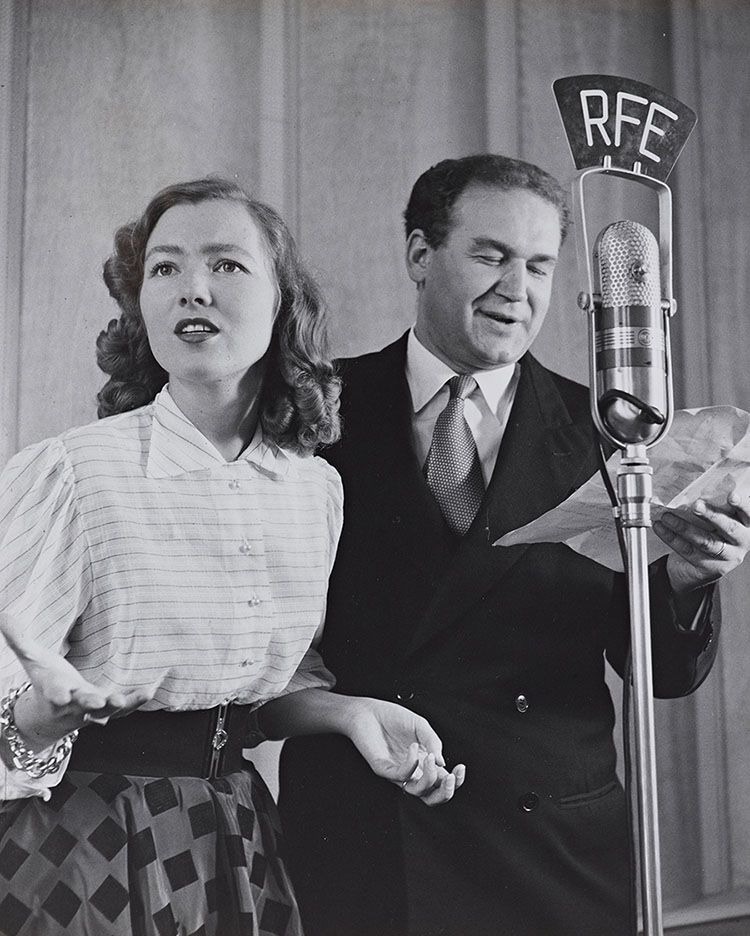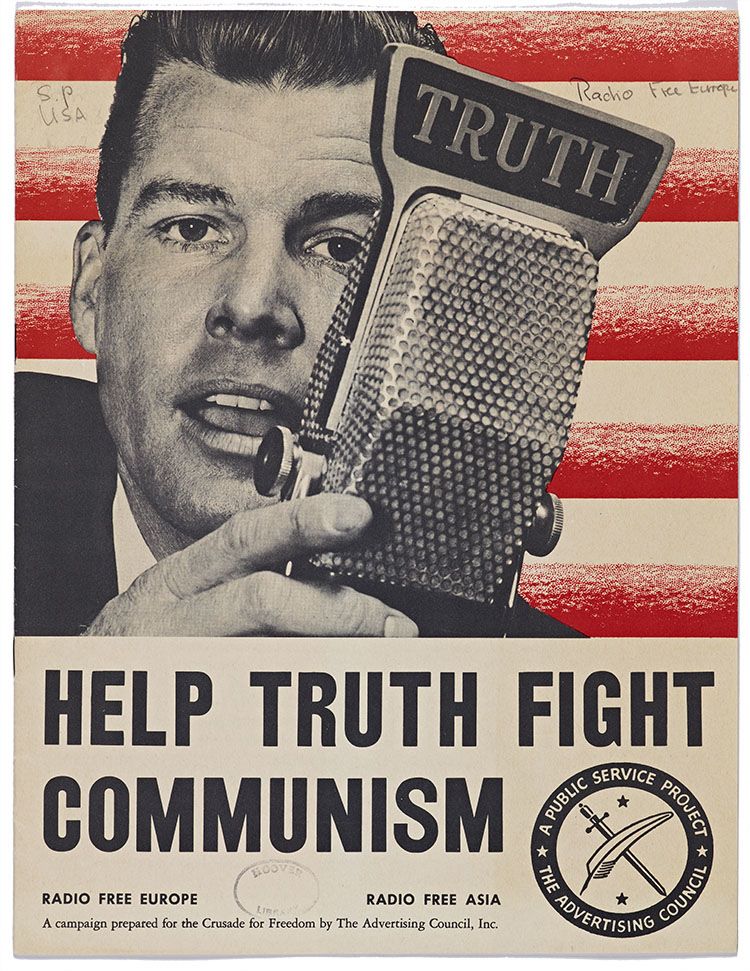 ---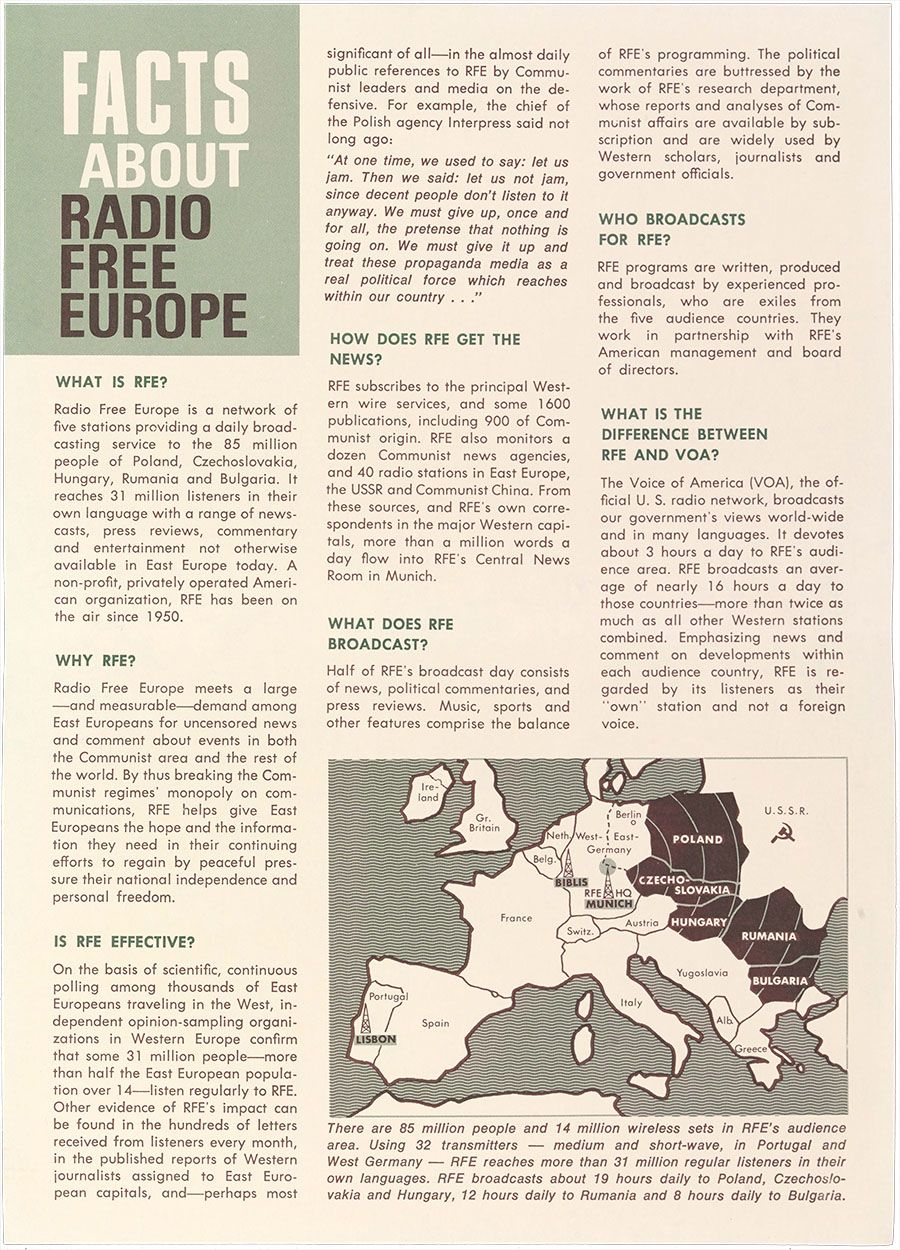 ---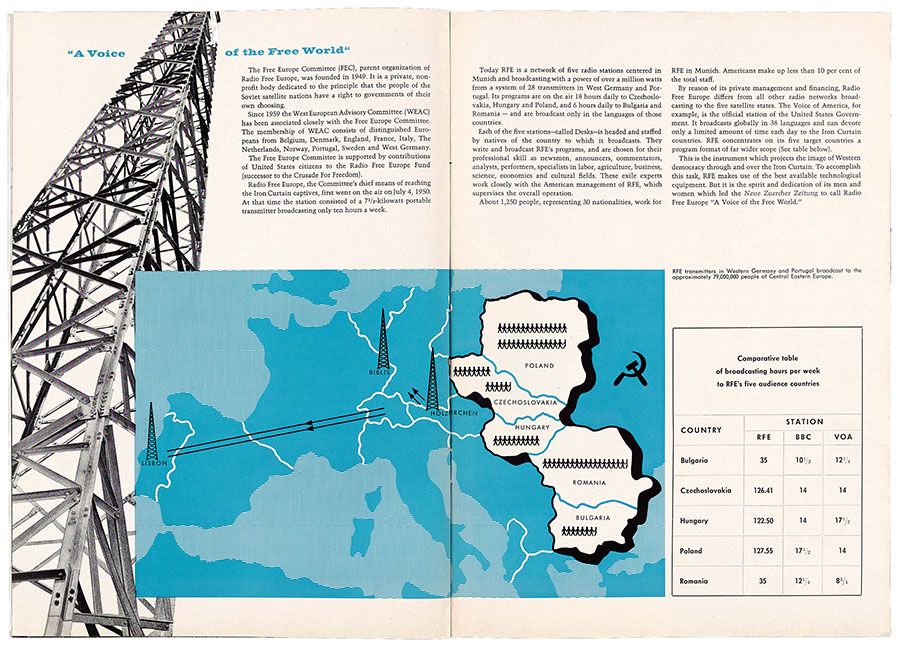 ---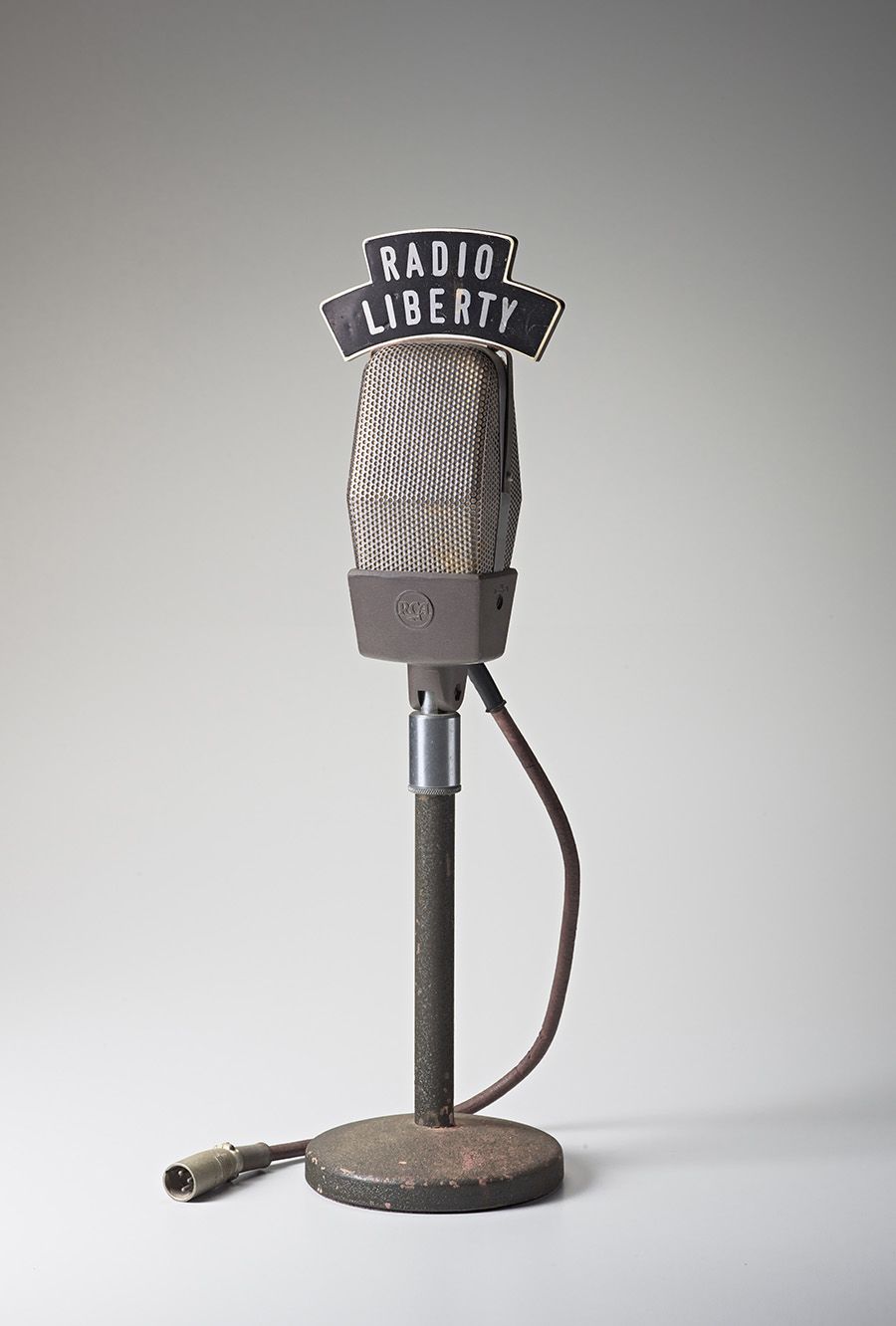 Jazz Ambassadors
A unique part of the RFE/RL collection is the material from the Jazz Ambassadors program created by the US State Department in 1956. The State Department sent a group of popular American jazz musicians to countries in Eastern Europe and the Soviet Union to play Western jazz music and, by extension, to present a visual challenge to Soviet propaganda about racial tensions in the United States. Some of the musicians included Louis Armstrong, Dizzy Gillespie, Ella Fitzgerald, Phil Woods, Oscar Peterson, and Benny Goodman.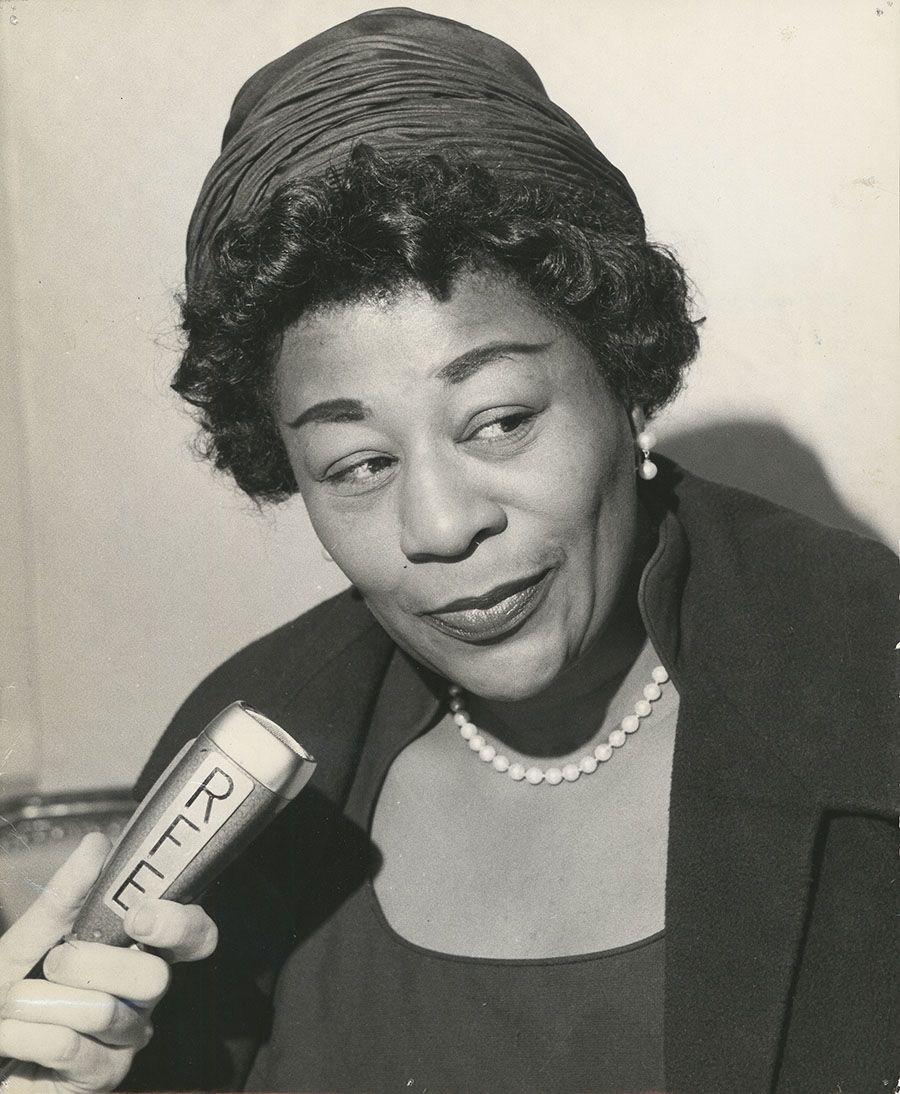 Western music, and jazz in particular, became a popular form of resistance against the Communist regimes, especially in Eastern Europe. The fluidity and creativity of improvisational jazz and its Western origins went against Soviet ideology: with its solos highlighting individual musicians and improvisational techniques, jazz served as a metaphor for the freedom and autonomy afforded by democratic societies like the United States.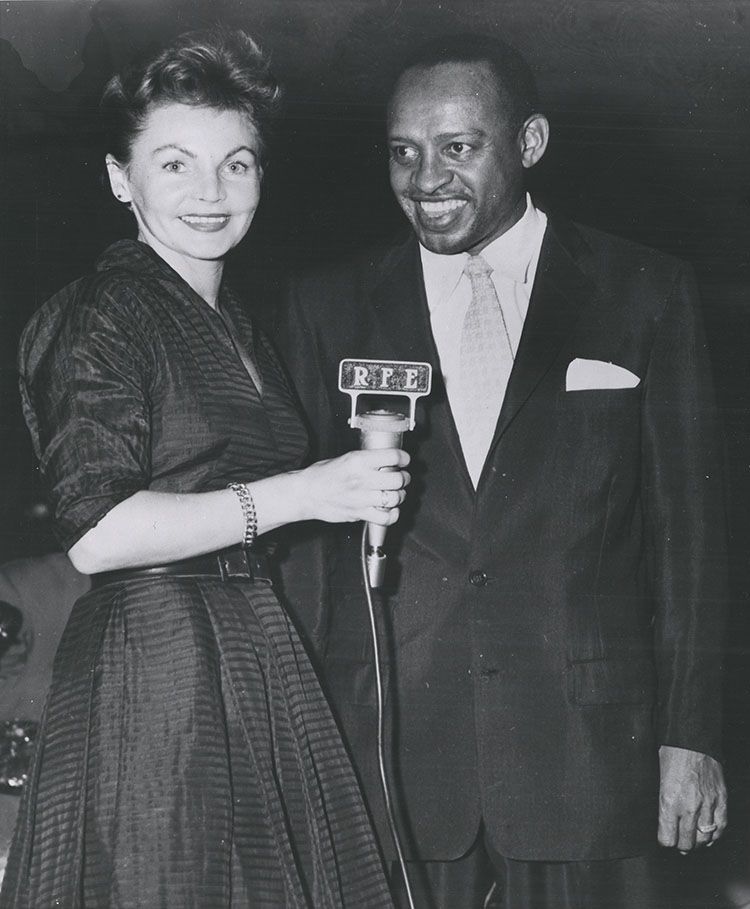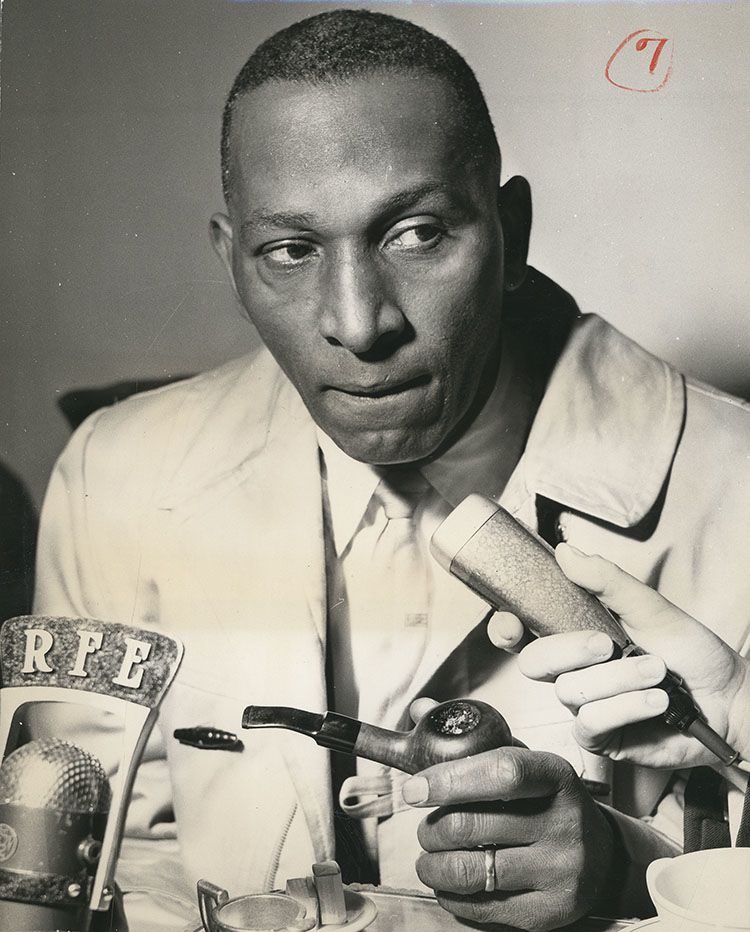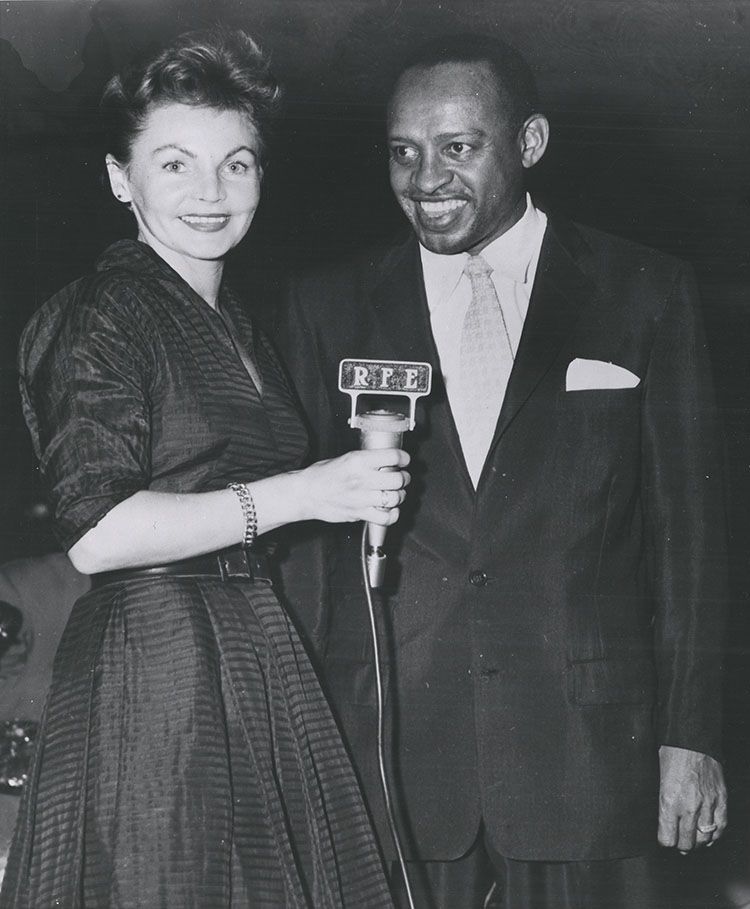 This tour of musicians popularized jazz in Eastern Europe in the sixties and seventies, before Communist governments began restricting it. While some governments tolerated it more than others, jazz music was not shown on television until the fall of the Soviet Union.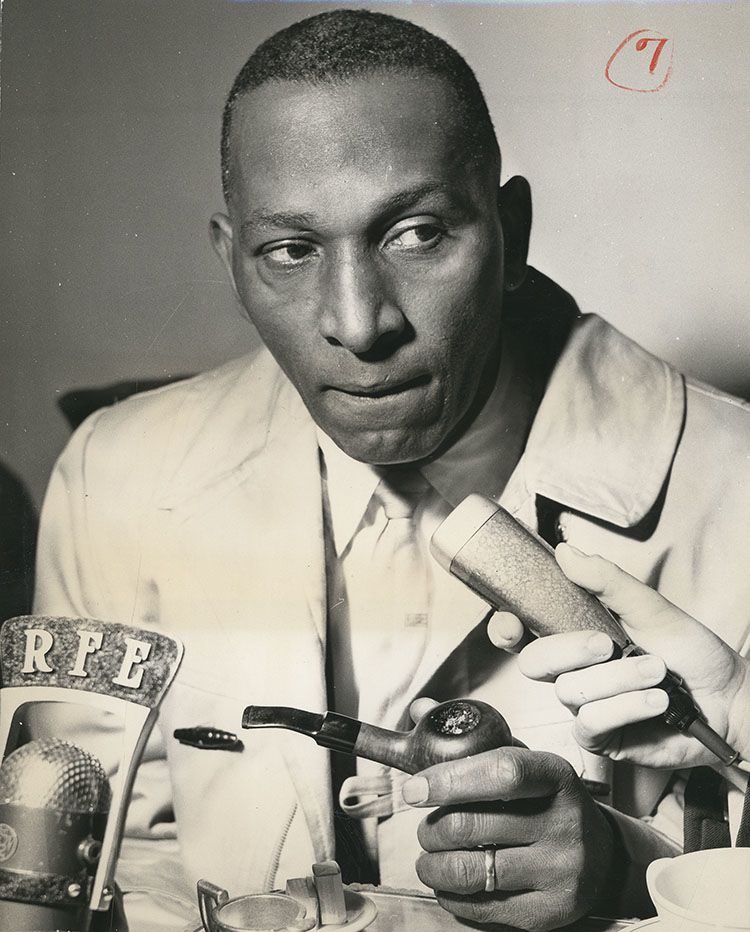 During the Cold War jazz music remained popular in select music venues and clubs in cities like Prague, where people would play and gather to listen to the music even in the face of persecution.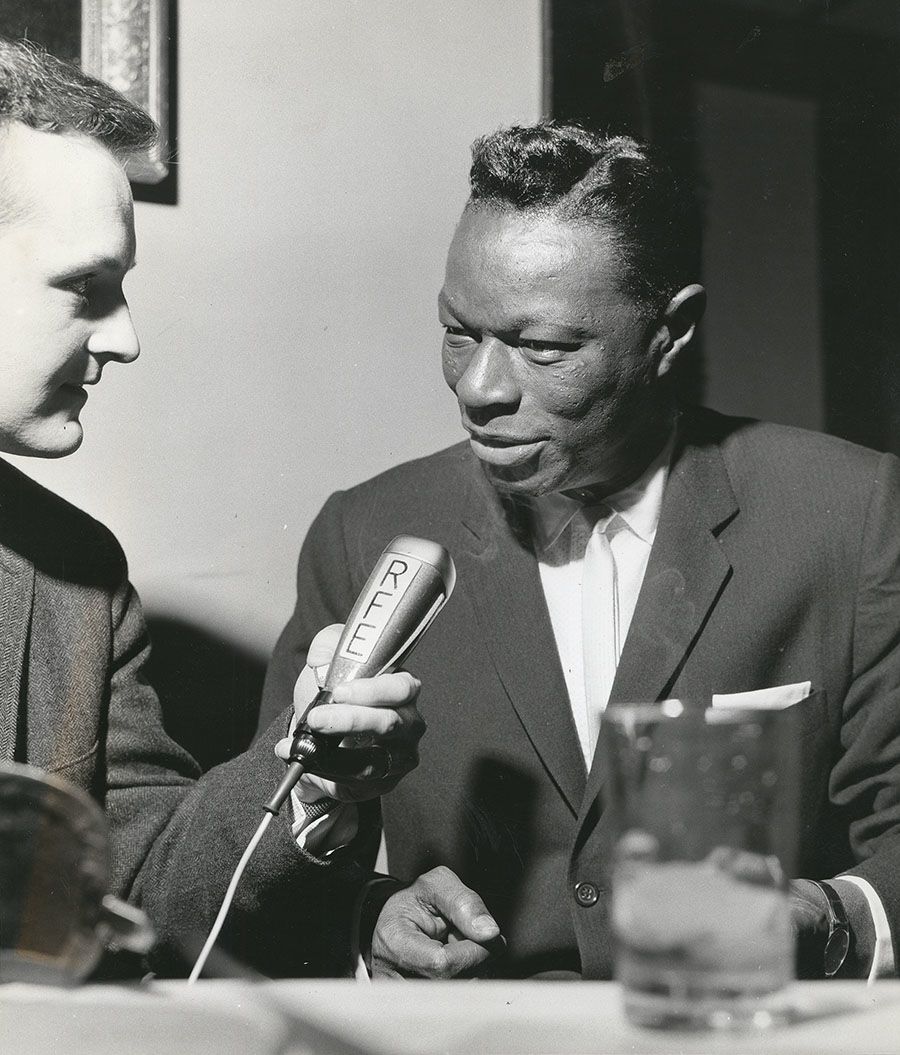 Included in the RFE/RL Corporate Records are pictures of visits by jazz musicians, including Count Basie and Nat King Cole. The RFE/RL Broadcast Records include radio broadcasts of Louis Armstrong on the Czechoslovak Service of Radio Free Europe, Dizzy Gillespie on Bulgarian Radio Free Europe, and Phil Woods on Radio Liberty.
---
Radio Free Europe/Radio Liberty content, including but not limited to recordings of broadcasts, program scripts, graphic and video content and web-based content, is protected by U.S. and international copyright laws. Used with the permission of RFE/RL, Inc., 1201 Connecticut Ave NW, Washington, DC 20036, USA. www.rferl.org.
This copy is provided for educational and research purposes only. No publication, further reproduction, or reuse of copies, beyond fair use, may be made without the express written permission of the copyright owner.
The Hoover Institution Library & Archives wishes to receive notifications of alleged copyright infringement on this website. If you are a rights holder and believe that our inclusion of certain material on this website violates your rights, please contact: https://www.hoover.org/library-archives/collections/get-help/rights-and-permissions
© 2022 by the Board of Trustees of Leland Stanford Junior University.