The Past as Prologue
The Educational Core at Hoover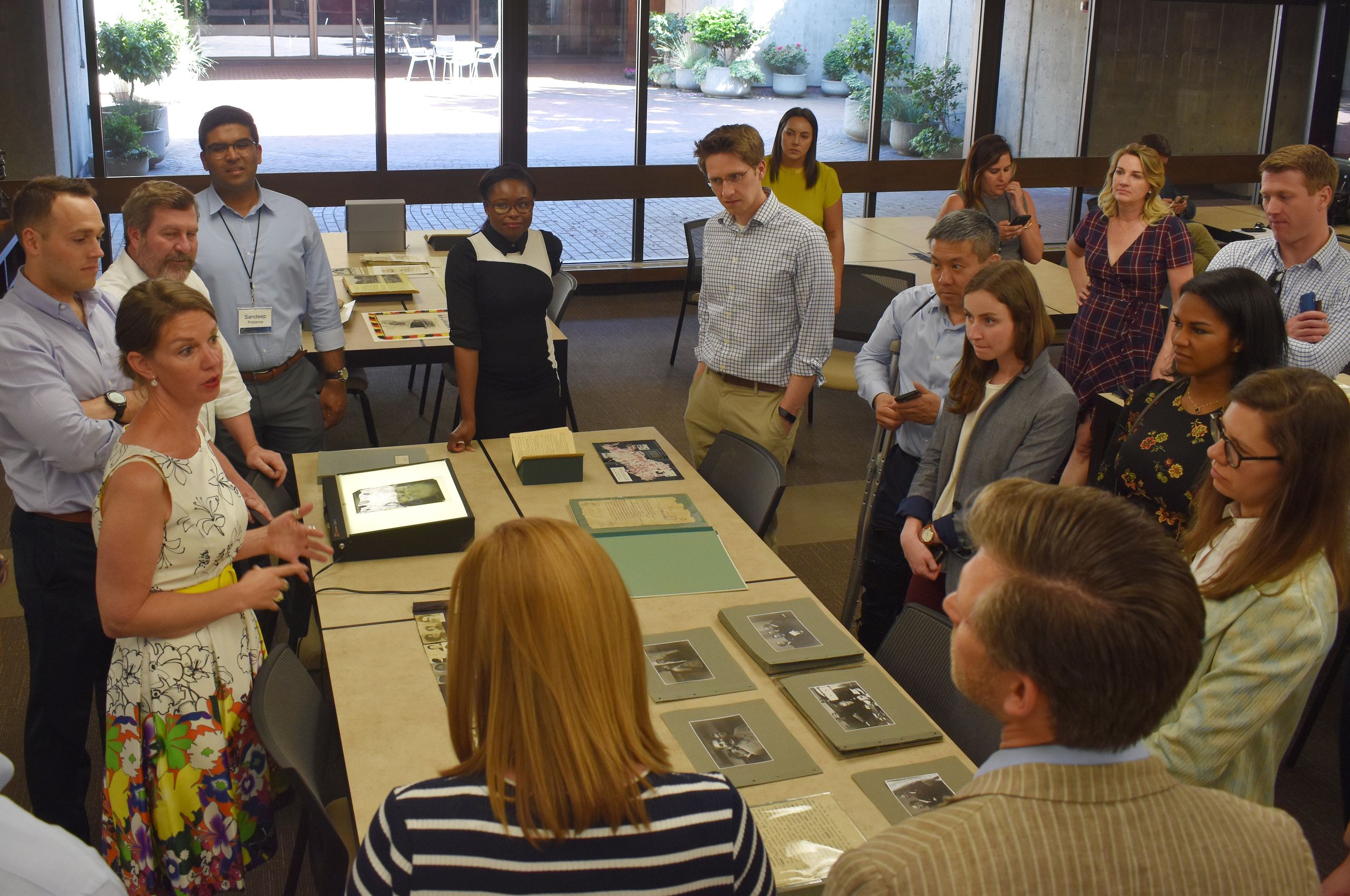 Curator for North American Collection Jean Cannon presenting archival collections at the Hoover Institution Library & Archives, 2019
Curator for North American Collection Jean Cannon presenting archival collections at the Hoover Institution Library & Archives, 2019
Education is at the root of all the activities of the Hoover Institution.
In 1959 Herbert Hoover wrote, "The Institution is not, and must not be, a mere library." Indeed, it never has been. Research, publication, teaching, policy advice, and access to the most significant collections on war, revolution, and peace have been part of its mandate since the early 1920s. The Institution is a place for researchers from across the globe to access the most important material and to engage with thinkers on social, political, and economic change.
The educational impact of the Hoover Institution is seen through the work of its fellows and of its Library & Archives. The collections, acquired to preserve the ephemeral, offer unique and valuable historical insights for students, scholars, and others interested in the meaning of history and its role in helping us understanding contemporary issues. Likewise, the research work of the Hoover fellows is shared with both policy makers and the general public in order to advance ideas that promote peace and freedom worldwide.
---
Image: Knowledge Wins poster by Dan Smith for the American Library Association, War Service, circa 1918. Poster Collection, US 656, Hoover Institution Archives